County of San Diego will host an annual mandatory training conducted by CALFIRE.
County of San Diego Agriculture and Livestock program (Ag Pass) Allows commercial agriculture or livestock operators access to restricted areas to care for crops and animals.
The initial training provided will be four hours*.  The training covers fire safety, fire behavior and weather, entrapment avoidance, evacuation, communications, and incident command.
* Deadline to submit an Ag Pass Application is September 1st*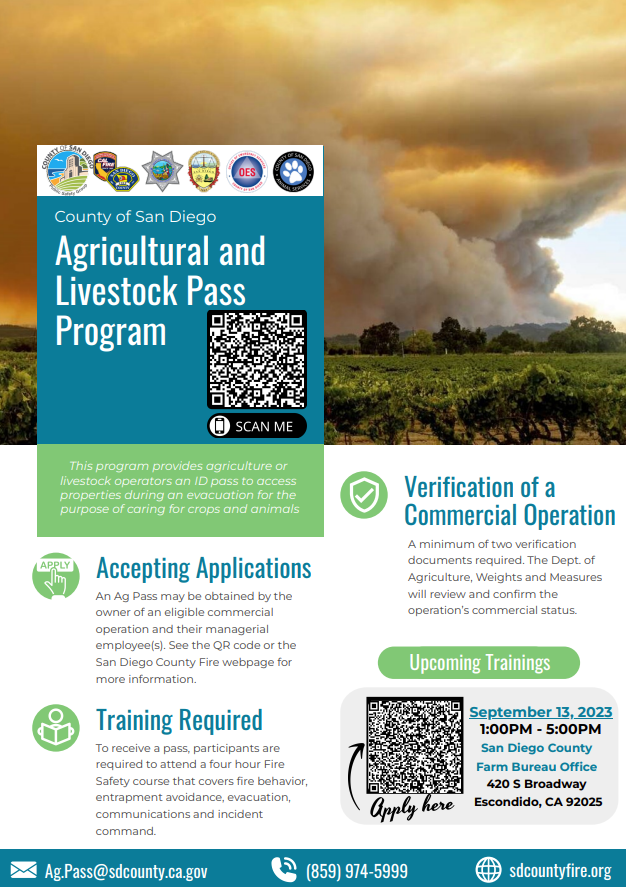 *For further information on this event please contact, Ag.Pass@sdcounty.ca.gov or call (859) 974-5999