SAVE THE DATE! 
Join Ag in the Classroom for their 9th annual Teacher Resource Fair
Time and Date: Tuesday Oct. 10th from 4:00 pm -6:30 pm
Location: San Diego Botanical Garden- 300 Quail Gardens Drive Encinitas, CA 92024
Enjoy an afternoon of collaboration with San Diego's unique agricultural community. Gather resources to use in your indoor and outdoor classrooms, while connecting with agricultural experts and fellow teachers.
All educators' grades K-12 are welcome to this free event that will help you stock up on science, nature, agriculture and other STEM teaching materials. Refreshments and door prizes will be offered.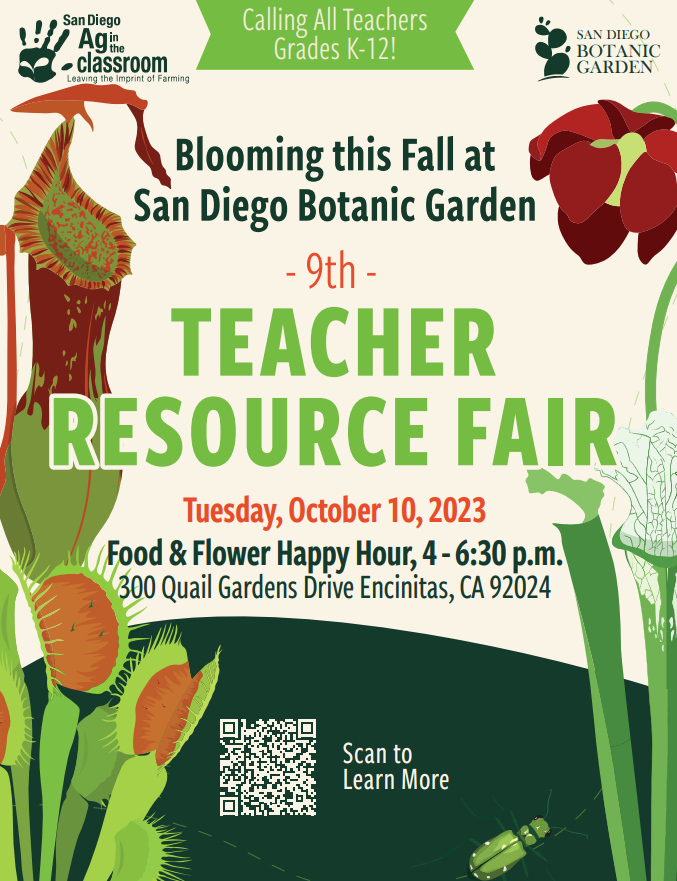 For more information regarding this event, please contact San Diego Ag in the Classroom at sandiegoaitc@gmail.com