Email us to add a listing
Properties
FOR SALE – TEMECULA PROPERTY
Property Description:
This 43.84 acre property is being offered for sale at $755,000. The ranch is professionally farmed with significant investments made in the last few years. Ownership has cleared an outstanding ±20,000 square foot building pad that has available utility infrastructure and magnificent 360 degree views of the surrounding hillsides, providing the buyer with a unique opportunity to build a custom home on a private estate lot.
For more information, please email
Dylan Marschall
More information here
FOR LEASE:
Income-producing hillside six-acre avocado grove in east Escondido overlooking the San Pasqual Valley. There are approximately 680 Hass trees with a Baseline irrigation system installed. This grove is eligible for, and currently receives, the City's agricultural water rates.
For more information, please email us
San Diego County Farm Bureau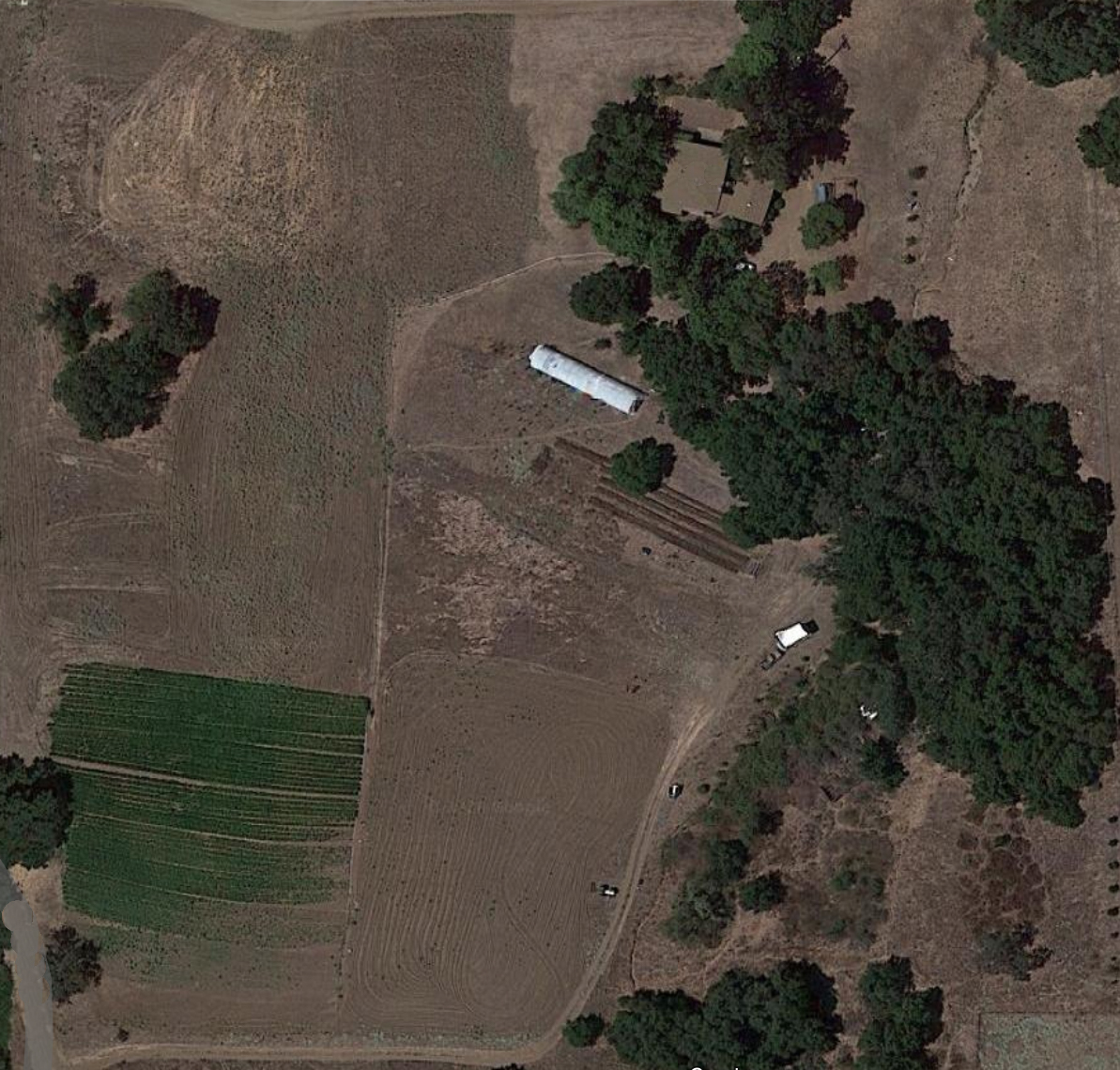 LOOKING TO LEASE OR COLLABORATE:
The entire property is roughly 9.5 acres and there are about 3 to 4 acres available for farming.
The property does have a working well.
Looking for someone interested in renting the land or for someone willing to meet with me as a consultant who could advise as to the best options for the land and the best people to connect with to start a farming project.
Interested in growing white sage, moringa, possibly saffron, but am open to other options.
FOR SALE – House in Bonsall
This property is on 4.37 acres which used to be planted with avocados. With irrigation set up, it is ready for new planting/ owners.
See more details here
Contact Jean & Ken Tritle
DreamWell Homes
FOR LEASE: 117.7 ACRES NEAR IMPERIAL BEACH, CA
The Department of the Navy, Naval Facilities Engineering Command, Southwest, proposes to lease Government owned land for agricultural purposes located at the Naval Outlying Landing Field, Imperial Beach, California under the process and terms outlined in the Invitation for Bid (IFB).
Sealed bid and deposit must be received at Naval Facilities Engineering Command Southwest, ATTN: Brad Stevenson, Real Estate, Code RRV11.BS, 1220 Pacific Highway, Bldg 127, San Diego, California, 92132-5190, by 2:00 P.M., Pacific Time, on THURSDAY, NOVEMBER 19, 2020.
For a copy of the Advertisement Notice with instructions on how to access the IFB, please email Bradley.A.Stevenson@navy.mil for more information.
Looking for Property
LOOKING FOR GREENHOUSES TO BUY, RENT, OR LEASE:
North county preferable ( Carlsbad, Encinitas, Vista, San Marcos, Oceanside and Escondido)
Sizes can vary, we can use from small to big facilities.
Contact Patrick Dassi
Dassi Family Farm
WANTED
Metal cow shoot size for a Dexter cow for trimming hooves
Some one who has a registered Bull Dexter for artificial insemination
A soil mixer bagger for bagging 1 and 2 cubic foot bags of our own mixes in white woven plastic sand bags and mixing the soil to put in the bags
Any questions or offers email us at ctyfarmers@aol.com
Bill Tall
City Farmers Nursery
Job Openings
Submit resume to
Elizabeth Ramirez-Tran
LOOKING TO HIRE:
TREE TOWN USA is a leader within the horticulture industry with a true coast-to-coast footprint consisting of over 6,000 acres in production encompassing 15 farm locations throughout Texas, Florida, California, and Oregon. We are seeking a General Manager to join our team at our Steele Valley location in Perris, California.
Steele Valley General Manager
LOOKING TO HIRE:
SOLUTIONS FARM is a state-of-the-art aquaponics farm located in Vista, CA. It's a social enterprise that gives its proceeds to Solutions for Change, a non-profit organization who's mission is to solve family homelessness.
Farm Systems Technician & Grower
Submit resume to
Tania Azar
LOOKING TO HIRE:
Schaeffer Manufacturing is looking for 1099 100% commission Area Representatives to serve your local community. While other companies are laying off sales people Schaeffer Oil is searching for quality hard working sales people that want to control their income.
Sales Representative
Submit resume to
Christina Wohle
LOOKING TO COLLABORATE –
Looking for an agriculture destination for our SD regional Day Program for Disabled adults –
We would love to model it after Dvine path in Fallbrook to teach , and allow out clients to have community amongst the backdrop of the earth and bounty .
Please send my information to any Agri- business that may want to collaborate and add revenue to their existing farm as well as help this underserved population!
LOOKING TO COLLABORATE –
I operate as a food bank and am looking for partnerships for food distribution of food supplies servicing areas south to San Diego, CA north to Palomar Mountains, CA and Joshua Tree, CA. Currently I have access to refrigerated trailers 53ft and 28fts for shipping at any time of the day and a network of community food distribution organizations and programs to operate efficiently.
Want to promote your property?
Contact the San Diego County Farm Bureau.
Email us now