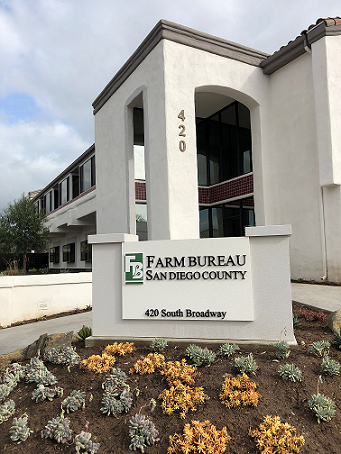 AgHub – A Center for the Business of Agriculture
AgHub – a Center for the Business of Agriculture
With an eye to the future, the San Diego Farm Bureau has relocated to the AgHub – a Center for the Business of Agriculture. The Farm Bureau Ag Hub serves as agriculture's key site for sharing knowledge and resources – all in one convenient location. Centrally located in Escondido, it is the place for agricultural groups to hold meetings and exchange ideas.
Additional tenants include:
• Valley Center Insurance Agency
• San Diego Region Irrigated Lands Group
• San Diego Ag in the Classroom
Bringing together multiple organizations connected to the business of agriculture fosters improved communication and collaboration, and more efficient use of space and time.