Notice
: Trying to get property 'post_excerpt' of non-object in
/var/www/html/sdfarmbureau.org/wp-content/plugins/buddhathemes-core-features/shortcodes/shortcodes.php
on line
4736
Register Here
3pm-5pm: A Face-to-Face Meeting of all UCCE San Diego Farm Advisors and Program Representatives
Agenda
3:00 PM The San Diego FB – mission, updates, etc
3:05 PM The UCCE San Diego, current programs, upcoming released positions & expectations, Oli Bachie
3:10 PM Small Farms and Ag Economics, Ramiro Lobo
3:20 PM Production Agriculture, Gerardo (Gerry) Spinelli
3:30 PM Agricultural Land Acquisitions, Chandra Richards
3:40 PM Tropical Horticulture, Sonia Rios, Riverside County office
3:50 PM Climate Resilient Agriculture/Wildfire/Invasive Species, Jan Gonzales
4:00 PM Climate Smart Agriculture/SWEEP/HSP, Esther Mosase
4:10 PM Pollinators, Lea Corkidi
4:20 PM Viticulture/Pest Management, Carmen Gispert, Indio Office
4:30 PM Irrigation and Water Managment, Ali Montazar, Imperial County Office
4:40 PM Agronomy & Weed Managment, Oli Bachie

4:50 PM Discussion, Q&A
4:55 PM Summary and closing, Farm Bureau, UCCE
San Diego and Imperial County Director
Oli G. Bachie is currently the University of California Cooperative Extension (UCCE) Agronomy and Weed Management Advisor for Imperial, Riverside and San Diego counties. Bachie is also a county director (CD) for San Diego and Imperial counties. He is based at the UCCE office in San Diego and Imperial counties His research focus is primarily, but not limited to crops such as alfalfa, wheat, sudangrass, Bermudagrass, Kleingrass, cotton, sugar beets, and bioenergy crops, new alternative crops and their cropping systems. Bachie recently added a Weed Management assignment, serving San Diego, Imperial and Riverside Counties. Bachie earned his Ph.D. in Plant Biology at University of California Riverside (UCR) and has worked as an Assistant Research Specialist in the UCR Department of Nematology before coming to the UCCE Imperial office. His dissertation research explored Interdisciplinary pest management (insects, nematodes and weeds) potentials of cover cropping systems. He has also earned a Master's degree in Forestry (MScF) from the University of Toronto, a Master's degree in Agronomy (MSc) from the University of the Philippines and a Bachelor degree in Plant Sciences (BSc) from Haromaya University (Ethiopia). Bachie has worked as an adjunct professor of network administration and Computer Architecture at National University and American University in San Diego, as research specialist at the San Diego State Universities and as an adjunct professor of Biology at the Victor Valley College (VVC) for over six years. He currently teaches agricultural courses as part time at the Imperial Valley College. He is the current chairperson for the Research Advisory Committee (RAC) for the Desert Research and Extension Center (DREC) and a co-chair for the UCANR Desert Workgroup Prior to moving to North America, Bachie worked at the Ministry of Agriculture in Ethiopia as an expert in crop protection, crop production and weed management. Bachie provides research-based technical and educational assistance in agronomy and sustainable agriculture to agricultural producers, growers, farm operators, pest control advisors (PCAs) and other agricultural clientele in Imperial Valley, San Diego and Riverside counties. He develops and encourages adoption of research based cropping systems to improve crop productivity and yield with due consideration for environmental and ecological compatibilities. Bachie is a good standing member of the American Society of Agronomy (ASA), Crop Science Society of America (CSSA), Soil Science Society of America (SSSA), the UCANR Desert workgroup, the Alfalfa and Forage workgroup and the Western Society of Weed Sciences (WSWS).
Small Farms and Ag Economics
Ramiro Lobo is the Small Farms & Agricultural Economics Advisor. He gradudated from Lousiana State University with a degree in Ag Economics. He specicalizes in Farm management, marketing, agricultural economics, agricultural tourism, small farms, and new/specialty crops. Ramiro has published several Peer Reviewed and Non-Peer Reviewed articles regarding Agricultural in San Diego.
Production Horticulture Advisor
Gerardo (Gerry) Spinelli is the new Production Horticulture Advisor serving the Nursery and Floriculture industry in San Diego. Gerry conducts applied research, extension, and education to improve viability and profitability of the Nursery and Floriculture industry, while conserving natural resources and complying with regulations. The Nursery and Floriculture industry in San Diego county is the first in California for volume of sales and the second in the US. Gerry's primary interests are irrigation management and water quality. These themes are a primary concern for growers given the high cost of water and the pressure from local and state water quality regulators. Nitrogen management is another of the advisor's interests, given its strong relation to water management and its importance in the environmental impact of horticultural industry. Pests, particularly invasive ones are another pressing issue for the industry. With the large volumes of ornamentals moving in and out from other states (primarily Florida and Hawaii), San Diego is particularly exposed to this threat. Gerry is also interested in other themes unique to San Diego county, including urban agriculture and horticulture in the rural-urban interface and food deserts in low-income areas. Local growers face issues urban development encroaching into rural areas increasing the cost of real estate and the competition for water. Nursery and Floriculture growers in San Diego county have shown the great ability to quickly react to these forces and adapt production practices to keep the industry profitable. Gerry's primary concern is to conduct a research and extension program that serves the industry in present and future challenges.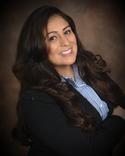 Area Subtropical Horticulture Advisor
Sonia has M.S degree in Plant Science, emphasis in weed science from the California State University, Fresno, B.S in Plant Science from California State Polytechnic University, Pomona She was awarded an "Early Career Achievement" Award from the National Association of County Agricultural Agents in 2021. Sonia's areas of expertise include Subtropical Fruits (Citrus, Avocados), Plant Management Systems, Plant Protection (Insects, Mites, and Other Arthropods Affecting Plants), Integrated Pest Management Systems, Pest Management/Diseases, and Invasive Weeds.

Project Coordinator/Community Education Supervisor II
Jan specializes in program development and management of specialty community education and outreach programs: Climate Resilient Agriculture, Goldspotted Oak Borer, Invasive Shot Hole Borer, South American Palm Weevil, Beekeeping and Wildfire.
Climate Smart Agriculture / SWEEP / HSP
Esther specializes in Water Resources Engineering, Surfacewater Modeling, Groundwater Modelling, LID Practices, Remote Sensing, GIS, Climate Resources, and Programming.

Irrigation and water Management
Dr. Ali Montazar has a PhD in Irrigation and Drainage and currently is Irrigation and Water Management Advisor with University of California Cooperative Extension. He has more than 20 years of research, extension, teaching, and technical consulting experience and has served in several leadership positions in agricultural water management and irrigation engineering in California and abroad. He has a well-developed applied research and training program in southern California, and currently has several ongoing irrigation and water conservation studies in alfalfa, avocados, carrots, date palm, spinach, lettuce, sugar beets, and onions. His focus is sensor-based irrigation management, water conservation, drainage and salinity management, and best irrigation and nutrient management practices.