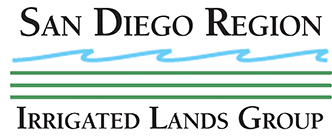 Annual Education 2021
Upon completion of watching webinars, please submit the form at the bottom of the page for each webinar watched so that we can document that you have fulfilled your requirement.
The regulatory Ag Order issued by the Regional Water Quality Control Board requires all farmers in the County of San Diego complete 2 hours of education each year. San Diego Region Irrigated Lands Group members can meet their 2021 education requirements by watching the following webinars.
Distribution Uniformity of Your Irrigation System: How to Measure It and How to Improve It.
Presented by Gerry Spinelli, UCCE
View Webinar Here
The below webinars can be used for 2021 Annual Education if they were not used for 2020 Annual Education